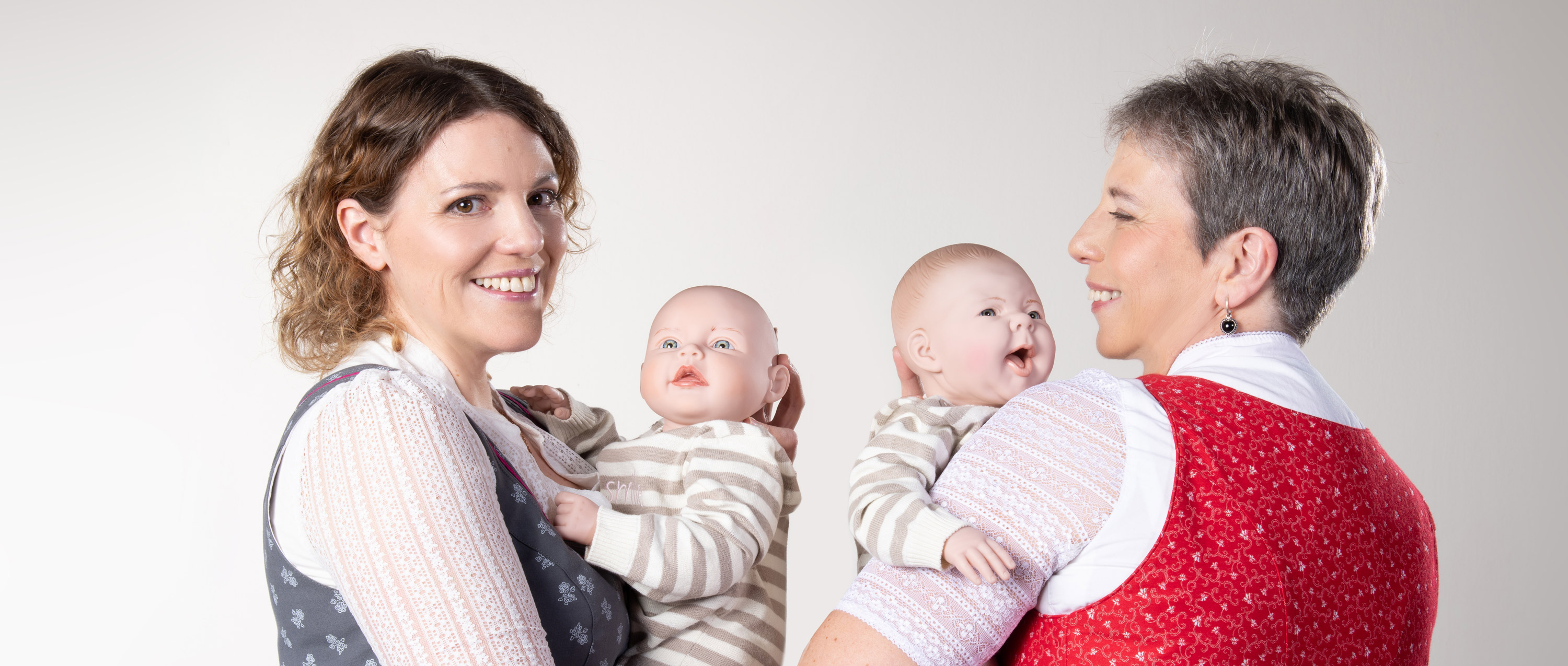 About us

Since February 2004 I have been lovingly handcrafting nursing, carrying, massage and therapy dolls.

With love for detail - in the beginning alone and today 2023 in a team. And I am grateful to every single employee for the loving work they do for our customers.
From the Westerwald to the whole world.

Renate Gassen-Seckler
married, 5 children
Anja Gassen
married, 2 children

I started out as a hobby. The first reborn dolls were "born" in the cellar of our house and given up for adoption at doll fairs and Christmas markets. Until the comment came: "Oh, they'd be great for my breastfeeding counselling". I am still grateful to IBCLC Karin Terzariol for this sentence. It laid the foundation for the breastfeeding dolls.

The first breastfeeding dolls were taken to breastfeeding congresses and shown around.Through word of mouth, which is known to be the best form of advertising, and listening to customers' wishes, the first baby carriers were quickly added.

More requests were quickly heard, such as open hands, skull seams, premature sizes, larger dolls, lighter dolls, one-year-olds, etc. and so our range grew steadily.

We have been on the road for you at various breastfeeding and babywearing congresses at home and abroad. In the beginning, I travelled with my husband Wolfgang Seckler. Later, our saleswoman Karin Terzariol and her daughter also travelled for us. The room has long since become history, as we have converted the entire basement into a workshop. You can see this in the SWR film here:
https://www.swrfernsehen.de/landesschau-rp/hierzuland/hierzuland-marzhausen-schulstrasse-100.html
In 2015, this floor became a bit cramped and small.By a lucky coincidence, we were able to buy the meadow right next to our house.However, it was not until 2016 that we were able to move into our hall with the warehouse and shipping department.
My daughter Anja Gassen has also been with the company since 2016 and now has full power of attorney. We look forward to meeting you.

Renate Gassen-Seckler & Anja Gassen